TurboRater
Sales Cloud
Quote multiple personal lines carriers fast and accurately in one place.
Provide your customers with the valuable service of finding the right coverage needed for the best price
Quickly understand coverage and price options from several carriers with built-in underwriting rules
Stop wasting time entering quote information into multiple carrier websites and decrease the opportunity for data entry errors
Features + Benefits
Increase Revenue
Decreasing the time to quote a policy gives your producers and customer service representatives (CSRs) more time to focus on new sales and retention. With TurboRater's quoting platform, you can increase your agency's revenue and improve client satisfaction. Plus, the ease of one-time data entry helps reduce errors and time spent on employee training and onboarding.
Save Time
Why should getting a quote take a long time? Help your clients find the best combination of coverage and price in under four seconds with TurboRater's automated processes, single-entry data forms and access to a comprehensive list of carriers. Leave duplicate work in the past.
Improve Efficiency
If you write a variety of risks, you need a rating platform to help you rate all those different risks. You need TurboRater, the industry's leading personal lines comparative rater that helps producers and CSRs provide quotes quickly and accurately to help you become more efficient.
Simple Quote Entry to Hundreds of Carriers
With more than 200 carriers available, and accurate rates for auto, homeowners, condominium, renters, dwelling, fire and motorcycle policies, you can quickly quote the coverage your clients need.
Real-Time Rates and Built-In Underwriting
With a direct connection to hundreds of carriers, you can feel confident in the rates you receive on the platform. Underwriting rules are built into TurboRater. If a risk is unacceptable, a message will be displayed explaining why. If prior approval is needed, the quote will be noted accordingly.
Extensive Reporting
Track your agency's success with extensive quote reports. From closing ratios by producer or location to what companies are quoted the most, you can access the data you need to track the success and failures of your agency.
More Sales Cloud Solutions
In an increasingly competitive marketplace, find new ways to grow your business and retain existing clients. Drive efficiency through each step of the client lifecycle from generating new leads to renewal.
The industry's only complete, integrated solution to transform your employee benefits quoting and renewal processes.
The go-to platform for quoting small, commercial business.
Resources
TurboRater Info Sheet
Resources
TurboRater Carrier Map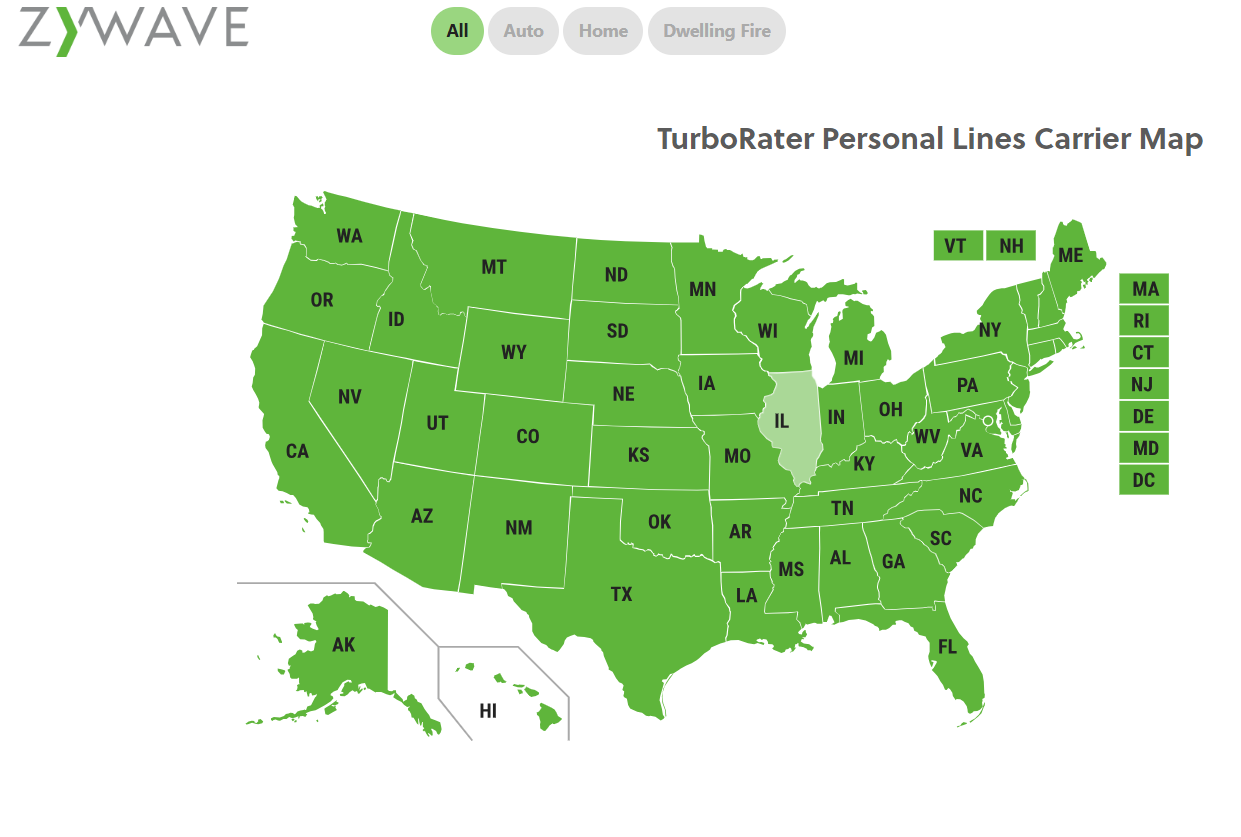 Ready to take the next step?
Speak with one of our revenue generation experts to learn ways you can increase productivity, achieve profitable growth, and delight your customers. Complete the form and we'll be in touch right away.